Technology and Action for Rural Advancement (TARA)
Development Alternatives, a not for profit organisation has been actively involved in researching and developing appropriate technologies. In 1984 TARA, its commercial wing, was registered as a society for the production and marketing of these environmentally sound, cost effective and income generating technologies.
TECHNOLOGIES
TARA Crete Roofing Tile Machines
TARA Balram Mud Block Presses
TARA Ferrocement Roofing Channels
TARA Equipment for Hand Made Recycled Paper
TARA Handlooms and Accessories
PRODUCTS
TARA Crete Roofing Tiles
TARA Balram Mud Blocks
TARA Textiles and Ready-made Garments
JAL TARA Water Testing Kit
Our clients include government agencies, voluntary organizatios, cooperatives, UN bodies and a large number of entrepreneurs and consumers in the domestic and international markets.
In addition to the manufacture of technologies and products, TARA provides consultancy services, training and feasibility and field reports. It undertakes turnkey projects in land and water management, low-cost construction, renewable energy power plants and income generating enterprises.
---
TARAcrete Micro Concrete Roofing Tiles
The Aesthetic, Durable and Inexpensive Sloping Roof Alternative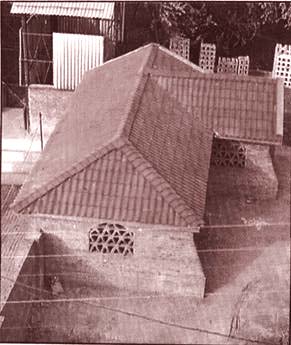 Classic styling with the latest in modern concrete technology
PRODUCT
Micro Concrete Roofing (MCR) tiles are made from a carefully controlled mix of cement, sand, fine stone aggregate and water.
The mix is vibrated at an optimum frequency for forty-five seconds on a precision engineered TARA TileMaker screeding table. It is then transferred to High Impact Polystyrene moulds that give MCR tiles their unique profile. After initial setting in an airtight environment for 24 hours, the tiles are cured in water for a period of 7 days. This process gives MCR tiles unmatched strength and durability.
MCR tiles undergo stringent quality control at every step. They are put through rigorous tests for water tightness, strength, shape and size.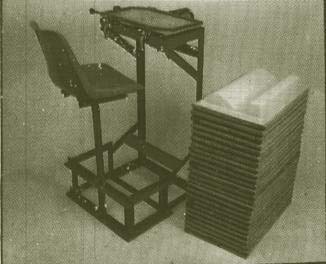 MCR technology is a result of global research and development effort. The tiles are being marketed extensively in Latin America, East and West Africa and South-East Asia. Each year, over ten million tiles covering an area of 800,000 sqm of roofs are installed. In India, MCR technology is promoted by TARA, Development Alternatives in association with SKAT of Switzerland.
COMPETITIVE ADVANTAGES
MCR tiles offer many advantages over other sloping roof materials such as G.I. sheets, Mangalore tiles, wooden shingles, slate and asbestos. MCR tiles are:
highly cost effective
durable - they have the life of concrete
lighter than other roofing tiles - they require less understructure
easily installed
In addition, MCR tiles:
can be coloured to specification
reduce heat gain
do not make noise during rains
do not contain asbestos fibres
(Picture - Micro Concrete Roofing Tile)
Micro Concrete Roofing is available at these attractive prices:
Type of Tile

Cost per tile (Rs)

Cost of Roof with Wooden Understructure (Rs./sqft)

Secondary Wood

Primary Wood

Plain pan tile

5.00

11-13

15-20

Cement painted pan tile

7.00

15-17

17-22

Synthetic painted pan tile

9.00

18-20

19-25
Cost of roof varies according to span and roof form
Special Romantile profile available on request
APPLICATIONS
A variety of roof designs for farm and country houses, bungalows, verandahs and pavilions are possible with MCR tiles. They have also been used on industrial sheds, workshops and restaurants. MCR tiles allow total creative freedom to designers, architects and engineers to create a variety of roof forms.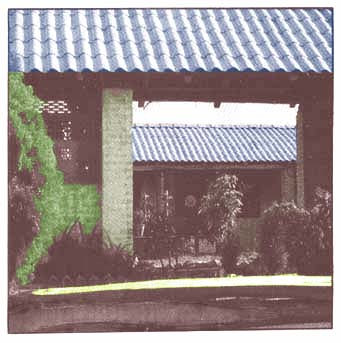 ROOF CONSTRUCTION
MCR roofs are constructed in a conventional manner using rafters and purlins made from wood or steel. Rafters are typically spaced at 90 cm to 110 cm apart. The purlins are mailed at a distance of 40 cm from each other.
MCR tiles are secured to purlins by tying them to the purlins with G.I. wire. The angle of roof slope should be at least 22°. Greater inclination of upto 30° is preferred for more aesthetic appeal.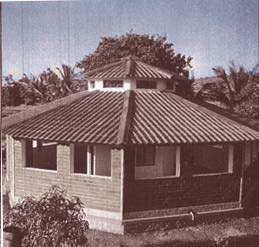 Standard architectural details for gable and hipped roof ridges, eaves, side over-hangs and valleys can be used for MCR roofs.
Design Data for MCR Roofs
Tiles per sqm............................. 13 nos.
Wt. per sqm............................... 32 kg
Tiles along
10 m of roof length ............. 50 nos.
10 m of width ..................... 25 nos.
TECHNICAL DATA
MCR Tile
Clear length of tile ........................ 488 mm
Length after overlap ..................... 400 mm
Clear width of tile ......................... 240 mm
Width after overlap ....................... 200 mm
Thickness ..................................... 8 mm
Corrugated depth ........................... 50 mm
Nominal weight .............................. 2.25 kg
Load bearing capacity of tile ............ 80 kg
Technology Validation
MCR technology has been validated and certified by:
Building Materials and Technology Promotion Council, Ministry of Urban Development, Govt. of India.
Certificate No. 95/1
For further information, contact:
Technology and Action for Rural Advancement
B-32, TARA Crescent, Qutab Institutional Area, New Delhi - 110 016, India
Tel : 91 (11) 66-5370, 696-7938, 685-1158; Fax : 91 (11) 686-6031
---
100% Wood free, Recycled, Handmade Paper
TARA Handmade paper and its attractive products are becoming increasingly popular in the world market due to their eco-friendly attributes, artistic appeal and durability. As TARA handmade paper is made entirely from re-cycling of waste materials; its use helps in saving trees and thus contributes to a healthier environment. TARA Paper is custom designed to satisfy customer requirements of texture, colour, size and finish.
TARA Handmade re-cycled paper exclusively use cellulosic and biomass material, which would normally be classified as waste and residue. The TARA production process incorporates sustainable resources and uses only natural materials and resins and excludes use of chemicals. The unique features of TARA Handmade paper are :
- Diverse use of raw materials
- Infinite range of materials,colours, textures
- High degree of finish and smoothness
- Quality production in small lots
- 100% re-cycleable product
- Hand-crafted aesthetic value
Classification of Handmade papers.
a. Bond paper:
Normally ranges from 80 to 120 GSM. It is widely used for personalised stationery like letter pad etc.
b. Card Sheet:
This rerers to specialty paper in the range of 200 GSM to 500 GSM. Normally used as greeting cards, wedding cards, personal cards, garments tags, products catalogue etc.
c. Drawing paper
d. Gift wrapping paper
e. Packing paper
f. Absorbent paper
g. Biomass papers are manufactured using agro residues etc., such as bagasse, rice straw, wheat straw, moonj, grass, silk, cotton and many others.
h. Industrial Paper :
- Filter paper
- Insulation paper
- Coaster paper
- Mosquito repellent mats
- Absorbent paper.
---
For further details on availability and prices please contact:
Group Manager, TARA, B-32 Tara Crescent, Qutab Institutional Area, New Delhi - 110 016
---
Other branches of TARA
See for other Sister-concerns of Development Alternatives Group
---
Contact us at : B-32, TARA Crescent, Qutab Institutional Area, New Delhi, India-110016
Tel: 91+11+685-1158, 696-7938, 66-5370, Fax: 91+11+686-6031

tara@sdalt.ernet.in